Sustainable farming practices are critical, not because it's fashionable but because our future depends on it. The capacity of our planet to produce projected food needs is impossible if we continue to farm as we have done in the past.
Improved aquaculture practices deliver healthier waterways and oceans
Pacific Reef Fisheries has a strong drive for innovation in both environmental and production performance. It's that drive for innovation that led to development, in conjunction with JCU, world leading technology using macroalgae to naturally remove pollutants from wastewater. It's what sets Pacific Reef Fisheries apart from all other aquaculture operations in Australia and the world.
This technology allows the wastewater used in aquaculture operations to be released back into the environment with zero net impact on surrounding oceans and waterways. Considering operations (and many others) are situated adjacent the Great Barrier Reef Marine Park, its of critical importance and this responsibility is taken seriously.
This unique technology has been trialled and proven; as a result in 2001 the Queensland Government granted Pacific Reef Fisheries a license to expand operations at Ayr and build new operations at Guthalungra. This is a significant shift towards ensuring responsible and sustainable aquaculture practices exist into the future.
Pacific Reef Fisheries are proud to be innovators leading the industry in sustainability.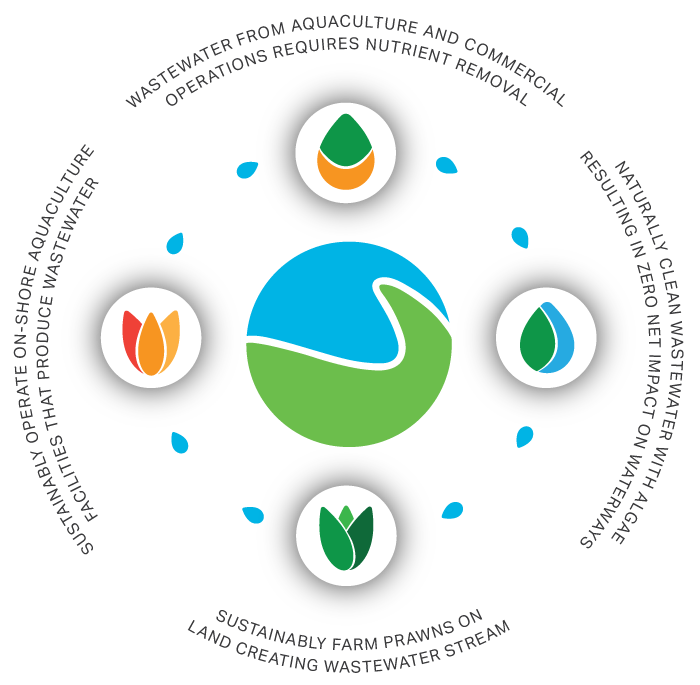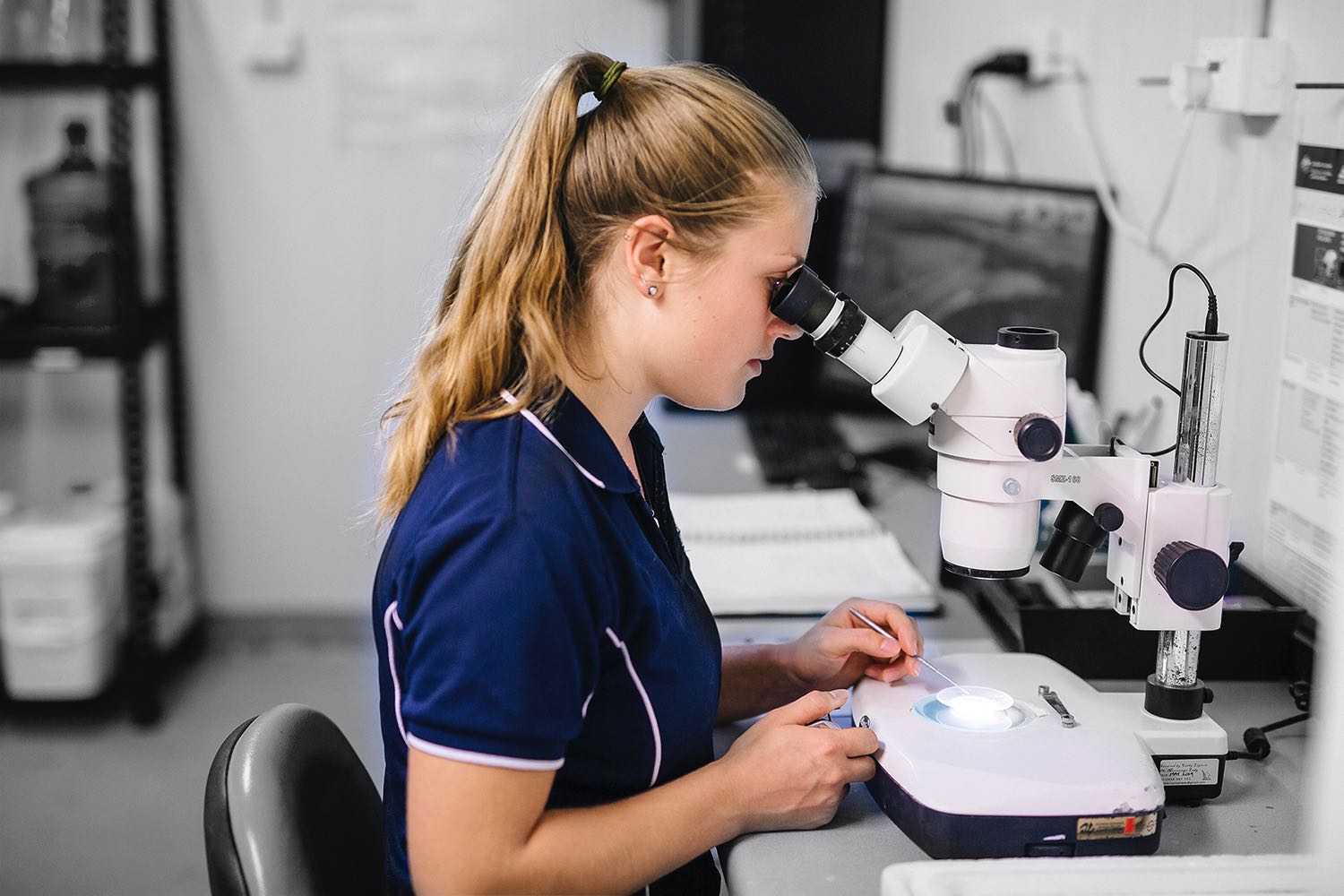 Innovation, research and development
The drive to innovate for sustainable and responsible operations continues, other areas Pacific Reef Fisheries are focussed on, and the broader aquaculture industry needs to turn its attention to, is to ensure innovations that continue to reduce environmental impact;
Feed supply
Discharge water quality
Domestication
Energy management

Pacific Reef Fisheries are at the fore-front of research and development in all of these areas and have established partnerships and investment with leading organisations across a wide range of projects.
SMART technology that focuses on the future
Feed Supply
Working with industry partners to develop nutritional feed formulations, safe and efficient onsite material handling methods, and procedures for feed distribution. SMART farming will include sophisticated in pond automated feed systems that minimise handling and ensure efficient use of feed.
Discharge Water Quality
Water quality improvements will be made from a number of in pond monitoring and aeration technologies, that when combined with RegenAqua algal bioremediation, will see SMART farms recycling water, reducing nutrient levels and discharge volumes; with the goal of restoring discharge water to zero net decline.
Domestication
The domestication sanctuary at James Cook University is a long term investment in Broodstock availability that provides improved biosecurity with Specific Pathogen Free (SPF) animals. With continuous screening and selection processes, benefits from the founding population will be reflected in improved prawn sizes and pond productivity.
Energy Management
SMART farms will utilise technologies that improve the quality of power available at the facility, minimise overall consumption and monitor energy inputs against pond performance. Once power supply and consumption are optimised, the facility will look to renewables to further minimise demand for this resource.